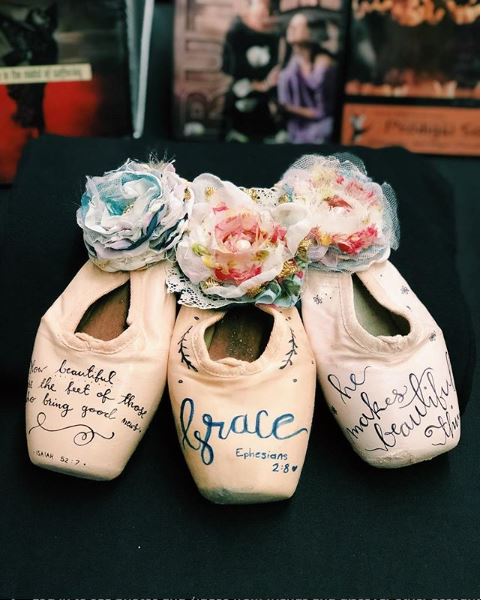 Decorative Pointe Shoe
100% of proceeds go towards Ballet Magnificat!'s International Missions Tour.
These are perfect keepsakes or gifts!
The pointe shoe is hand decorated and signed by Ballet Magnificat! Founder Kathy Thibodeaux. This is a unique way to help support the company's upcoming trips overseas!
Please write a note on the payment page if you have any color specifications.
For decorative use only - not for use as a dance shoe.